Recommended Coloring Books for Adults
Featured on this page are our favorite coloring books for grownups published by Dover and Leisure Arts. We participate in affiliate programs with these respected vendors. Any purchase you make after clicking a link for a product offered on this site earns us a small commission without any extra cost to you, and your purchase helps us to support the site and continue to offer freebies and printables.
Popular Coloring Books for Adults and Teens


Body Art: Tattoo Designs Coloring Book - $3.99


Classic Tattoo Designs CD-ROM and Book - $19.95


American Wild Flowers Coloring Book - $4.99

Art Masterpieces to Color: 60 Great Paintings from Botticelli to Picasso - $8.95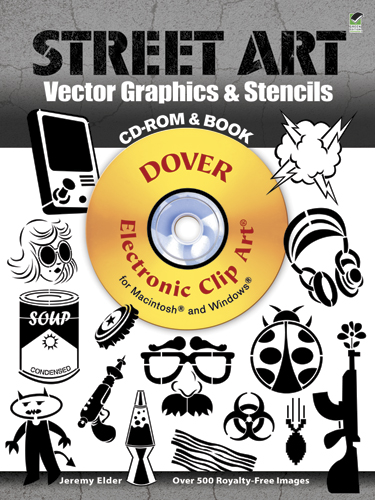 Street Art Graphics & Stencils CD-ROM and Book - $19.95
I've been a collector of graphics, craft and art books, literature, and clip art since I was a teenager. I've shopped for books of clip art and coloring pages at Dover for more than 40 years. They've been publishing graphics, design resources and cultural books for adults for decades, and more recently added new collections available on CDrom/DVD and through online membership. Dover publishes the best art, coloring and clip art collections at great prices, and they print delightful books and craft kits for all ages.
I have several Dover graphics collections in my design studio as well as numerous art and coloring books I use for reference and creative inspiration.
Visit the Dover site for full details on these and other fine titles, and to browse the full collection of coloring books for adults.
Recently, Leisure Arts introduced a collection of unique coloring books for teens and adults. Visit their site to view sample pages and be sure to check for special discounts for teachers, military families and seniors, plus fun contests!
Shop Unique Adult Coloring Books at LeisureArts.com
| | |
| --- | --- |
| Color Fun Coloring Book - $4.99 | Color Love Coloring Book - $4.99 |
| | |
| Natural Wonders Color Art Coloring Book - $5.99 | Floral Wonders Adult Coloring Book - $5.99 |
| Zen Coloring Animals - $9.95 | Zen Coloring Flowers - $9.95 |
| Groovy Abstract Coloring Book - $9.99 | Color Dream Coloring Book - $4.99 |
| Follow Your Bliss Coloring Book - $9.99 | Living Wonders COLOR ART for everyone - $5.99 |