Artist Quality Colored Pencils
Colored pencils are one of the most popular art tools, beloved by illustrators, artists, makers, and colorists alike.
Choose from hard or soft blendable pigments in organized sets ranging from basic hues to dozens of gorgeous colors.
Select from different options in colored pencils sets including woodless, triangular shaped non-rolling, rich blending, or watercolor pencils.
Popular Colored Pencil Art Sets
Art Tools & Drawing Papers
Included in this set from Blick are
ebony graphite drawing pencil
Colorless Blender pencil
Colorless Blender dual tip marker
kneaded rubber eraser
Design 2000 plastic eraser
sharpener
pencil extender
Markers
Markers offer you so many options for illustration and coloring. And, you're not limited to using markers on paper substrates; there are special types of markers you can use to create everlasting art on glass and fabric or other surfaces.
Complex Design Pattern Advanced Coloring Books
Shop many more special interest advanced coloring books at LeeHansen.com plus explore unique collections of printable designs to color along with themed holiday line art posters.
Arts & Crafts Learn at Home
Learn at your own pace with self teaching art lesson books with professional instruction you can pace to suit your learning style and schedule. Repeat or refresh your lessons at any time.
Unleash Your Creativity - Project kits, supplies and video content to help you master what you love.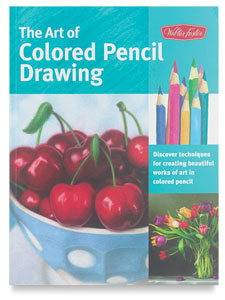 The Art of Colored Pencil Drawing
from:
Blick Art Materials